Got a call, He said I have some old RC gear, lf you would like it, come and get it, or, I will dump it. I was there the next day, 2 x 4 channel Conquests and a 7 channel, just the transmitters, receivers, one switch harnes and a charger (no batteries) but, still in the original boxes. Thanks Chris.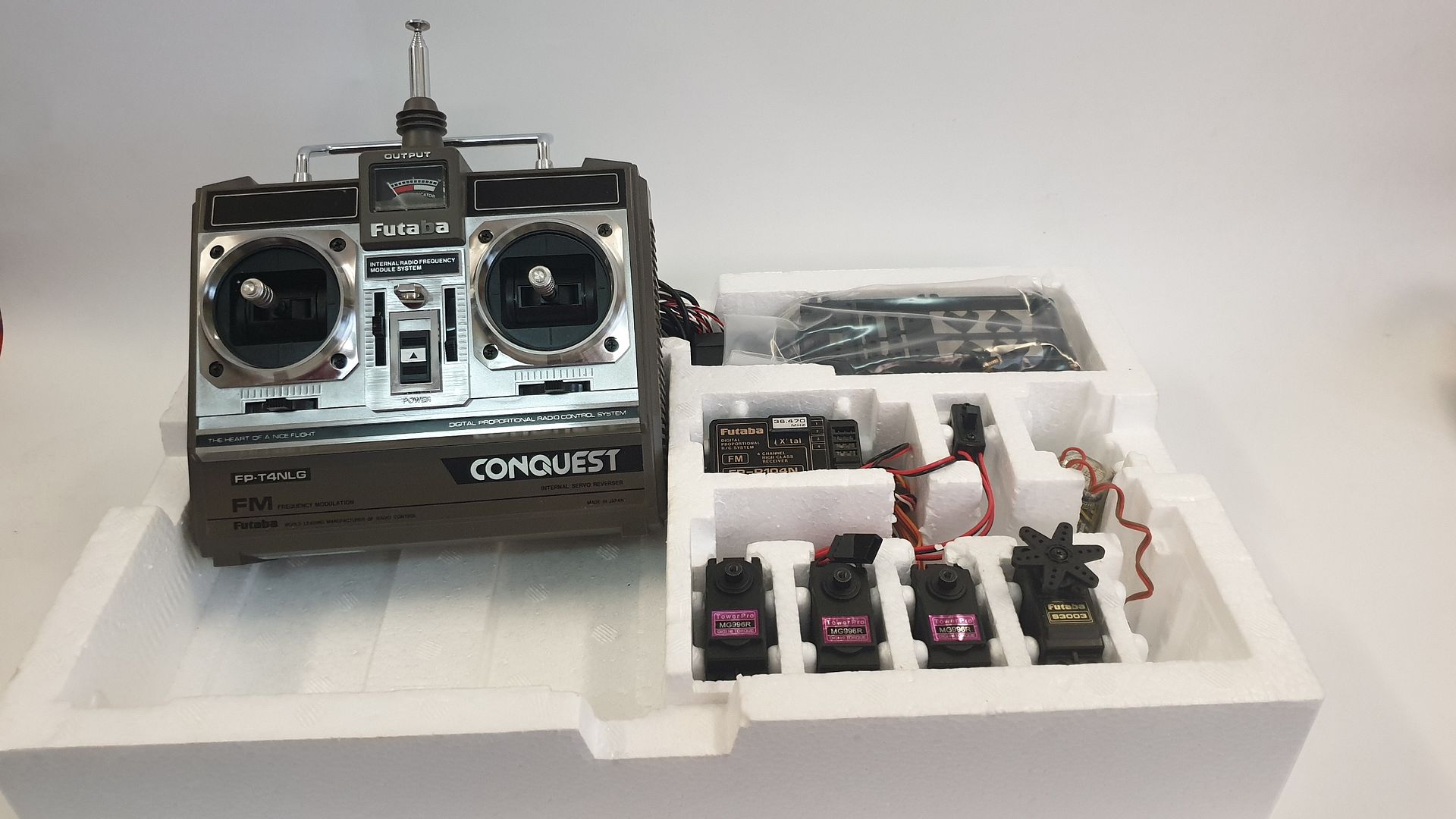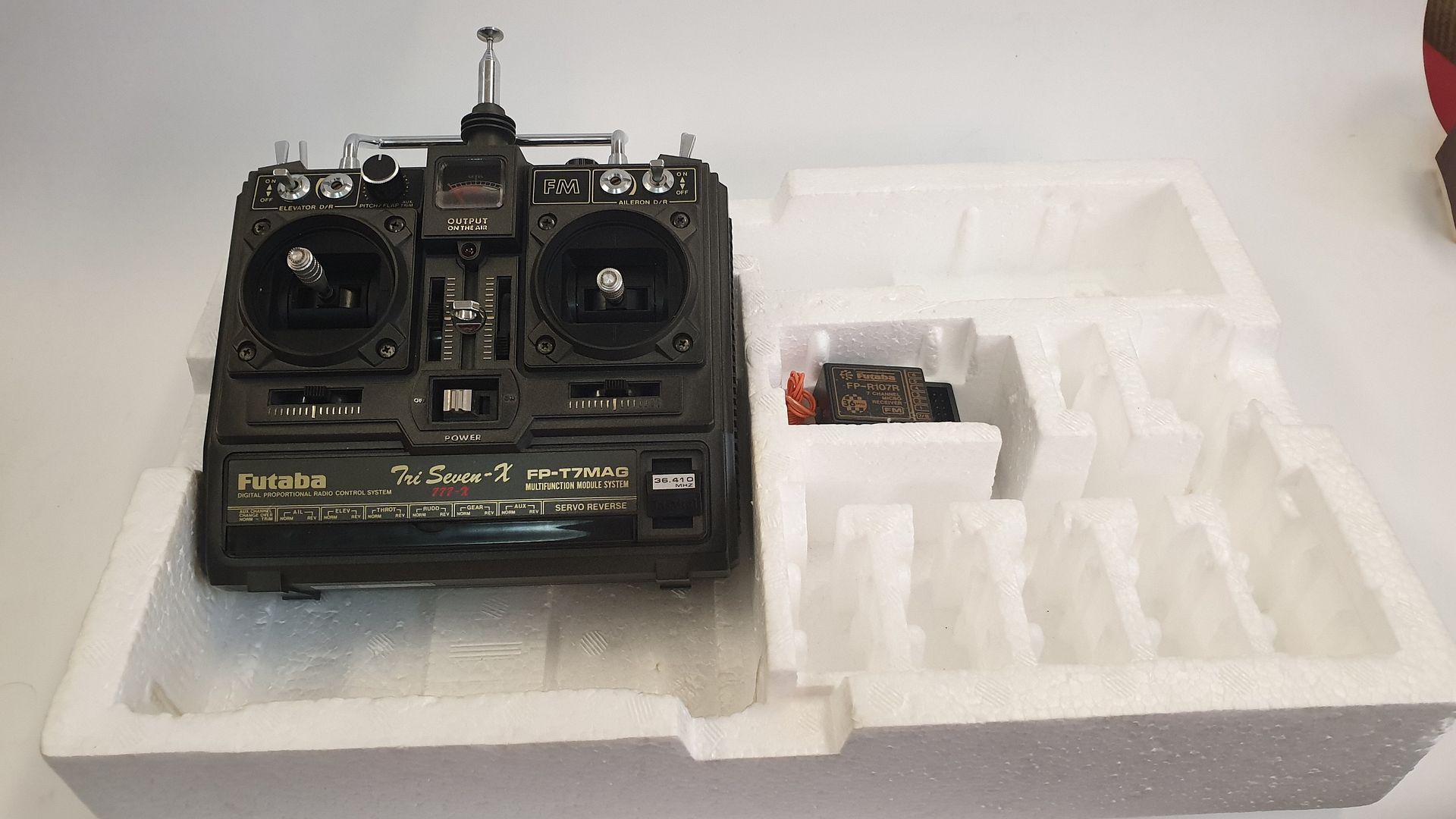 I have fitted one of the 4 channels and the 7 channel with new Ni-MH transmitter packs (they work great) and started assembling the sets to have complete flight equipment (full compliment of servos and flight packs). These sets are on 36MHz FM so conversion wont be necessary as 36MHz FM is still current and still used here in OZ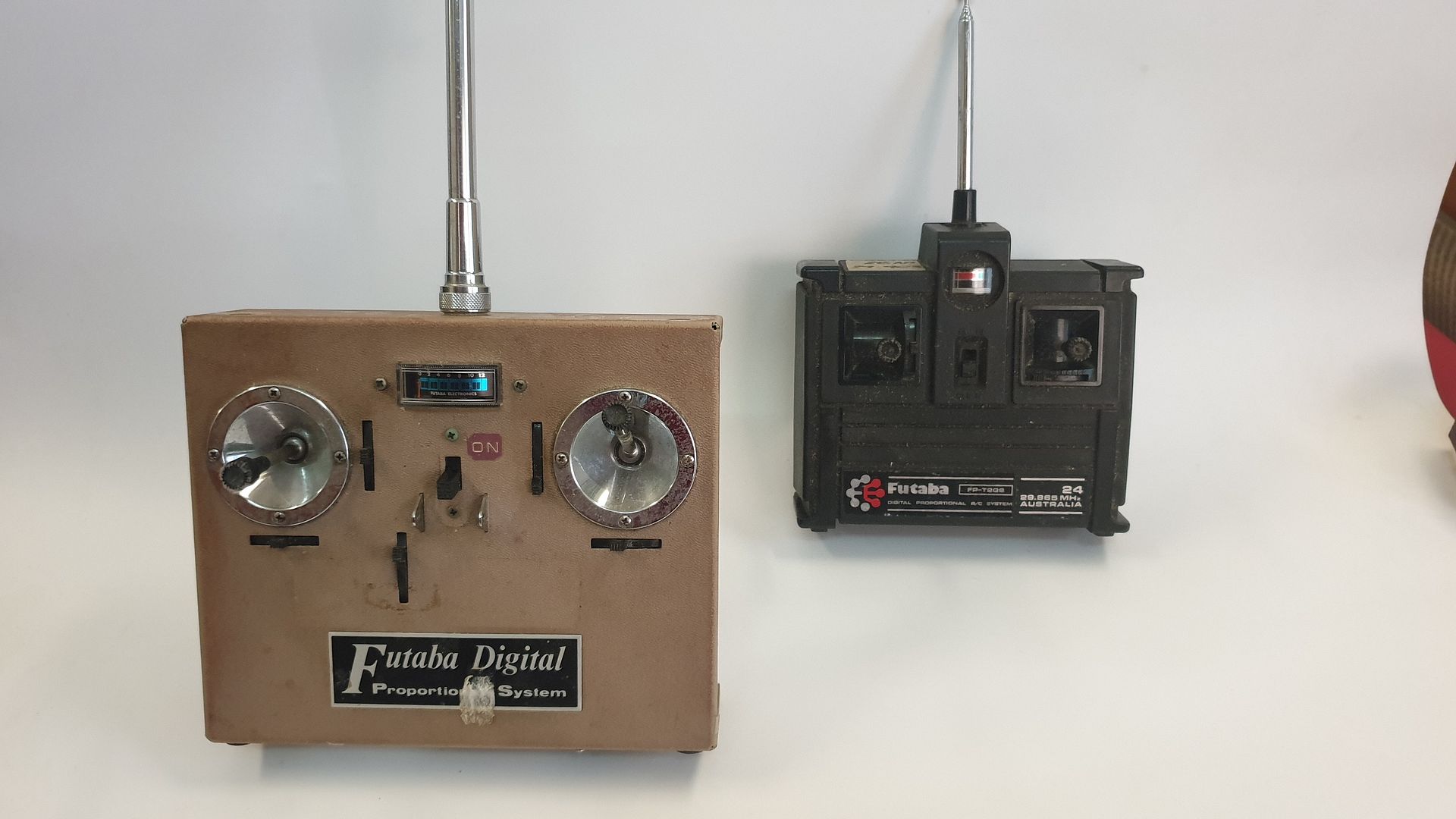 My next acquistition is a Futaba FP-6DN, not in good condition, but recoverable (a future 2.4Ghz conversion). Thanks Ken. It came with the 2 channel trasmitter I will use for parts.
The next transmitter that came into my possession is a FP-4DN, a club mate gave it to me, it's in good condition and will be my next project with the Digispark 2.4Ghz conversion. Thans Gordon.
Two weeks ago I spied an add on RC Trader for a number of transmitters and bits, all 36Mhz FM, in the number of TX's was this.....
An FP-T7FG/K, I've wanted one since they first released back in the 1970's, I know the seller, called him, and now it's mine with 9 receivers and a charger and a lot of servos (not all in working condition). The TX I think, has been converted from 29Mhz to 36Mhz FM, as the 29Mhz module came with the TX. It's complete, the antenna is undamaged, the cover is in place over the controls on the back and the battery charged up. Tested, I found everything works, not bad for $40.
I also picked up 3 x FlySky 2.4Ghz modules from my LHS for $5 each, they don't go into any of the car radios I'm told, they came with two ER9X transmitters, I will use them for parts as well.
That's the last 12 months, looking forward to the next.