Funny you say that, the next job done was to install the firewall doubler and triangular corners...
All clamped in place for the epoxy to set.
I've manufactured the fuel tank bay hatch, and sanded to shape...
Cloths pegs, very handy.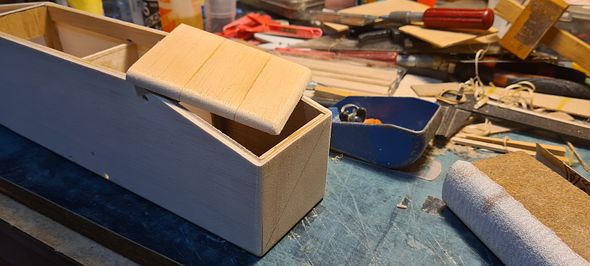 Has a nice fit, hatch will be held on with a rubber band as on Don's orignal build.
And fitted the hinges in the tailplane using the Dubro hinge slotter...
Have to make a new fin and rudder next.